Meet Dr. Sean Heerey, ND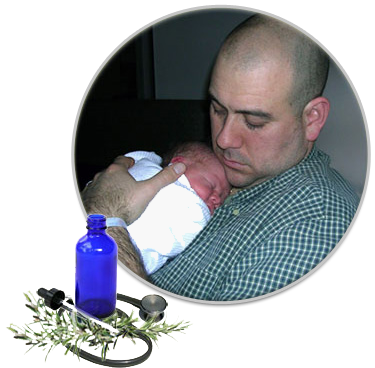 Building a Life of Caring, Reaching for Human Potentials
Traditional remedies and natural health practices have been part of Dr. Sean Heerey's world since childhood. As a boy he would watch his Colombian grandmother prepare home remedies to improve her health, as well as use many foods as medicine for her family. He fondly remembers the aromas as she cooked deliciously simple, whole foods meals.
Born and raised in a bilingual and bi-cultural home in Queens, New York, Dr. Heerey has been exposed to many customs and traditions, all of which have led to a deep appreciation of multicultural wisdoms. Living with the challenges of intermingling languages, English and Spanish, naturally led him to study Speech-Language Pathology in college. Dr. Sean Heerey attended Queens College, City University of New York where he received a Bachelor of Arts in Speech-Language Pathology (SLP) with a minor in Spanish and went on to earn a Master of Arts in SLP.
As a bilingual SLP, he has worked for 20 years with special needs infants, toddlers, and pre-school children with speech, language, feeding delays and disorders. Prior to discovering naturopathic medicine, Dr. Sean Heerey watched children's speech and communication problems improve, but their overall health was poor, compromising their ability to fully participate in therapy.
This obstacle to healing sparked curiosity about the relationship between diet, health, and well-being. Once trained, Dr. Heerey began incorporating into his SLP practice Craniosacral Therapy, bodywork that harmonizes the central nervous system, supporting the body to heal and balance. The more he practiced this technique, the more interested he became in the overall health of his patients. During these years, career change thoughts were a constant companion.
The Turning Point: Finding Naturopathic Medicine
Knowing nothing about Naturopathic Medicine, some nagging health problems motivated Dr. Heerey to seek help from a Naturopathic Doctor in New York. The experience led to one of those ah-ha moments. After being profoundly heard, respected, valued, and treated as an individual, he not only resolved his health issues, but also knew where the next leg of his professional journey would take him. He was going to do what that guy across the desk from him was doing.
Dr. Heerey packed up his belongings and moved to Portland, Oregon to attend medical school at the National College of Natural Medicine. Four years later after graduating and receiving his Doctorate of Naturopathic Medicine in 2007, Dr. Heerey, returned home to New York where he now practices, welcoming anyone and everyone who wants to feel better.
As a Naturopathic Doctor
Dr. Sean Heerey, licensed as a Naturopathic Doctor (ND) in Oregon, is devoted to optimizing health and building well communities by treating each patient as a whole, unique person deserving individualized care and support. (New York State is actively developing an ND licensure program.)
Dr. Heerey uses a broad spectrum of therapeutics for improving and maintaining health. Some of the many treatment methods he offers include:
Dietary and lifestyle modifications—preventive education
Nutritional supplements—whole food nutritional supplements, vitamins, minerals, other nutrients
Energetic medicine— homeopathic drainage, homeopathy, CEASE, Reverse Chronological Tautopathy, flower essences, cell salts
Mind/Bodywork—Craniosacral therapy, Emotional Freedom Technique
Botanical medicine—herbal tinctures, teas, powders, capsules
Nature cure—hydrotherapy
For assessment and information about possible care plans to best support your health needs, contact Dr. Heerey for an appointment.